Latest posts by Tope Olawumi
(see all)
You might be wondering how little things you do can have any significant effect on our big earth.
the truth of the matter is that what you are doing that is depleting earth resources are the things that countless others are doing in various places where they are located, hence if your activities are less significant, by the time you add up what others are doing it becomes very alarming.
When you try to change your ways you have reduced these harmful activities by a little amount, and you have also pave the way for others around you who you can reach to hear from you how they too can save the earth.
Seriously speaking, the earth is reeling in pain, under various unhealthy, environmentally hazardous activities that individuals and corporate organizations are doing today.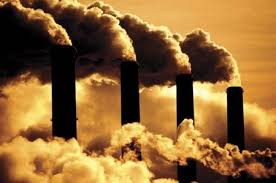 Activities like; driving automobiles, running industrial machines, mining, fishing, killing wildlife, cutting down natural vegetation, etc. are actually killing the earth but you can help reduce them by doing the following on daily basis or as occasion demands, and you can also help to tell others to do them.
Take note of how you use water. Do not leave your water tap open while you do not actually need the water and in particular fix every leaking pipe in your house to prevent wastage, go for tap water when you need to drink and not the bottled version so that you will prevent littering the environment with disposable plastics.
According to EPA when you keep your car off the road just for 2 days in a week, you will reduce greenhouse gas emission by about 1,590 pounds annually. This you can do if you combine all your trips together, use bike or mass transit transportation system.
Encourage recycling by opting for products that has less packaging. A company with 7,000 workers who recycled her office paper wastes for a year will reduce greenhouse gas emission by the same amount that will result when 400 cars are taken off the road.
Reduce the amount of solid wastes you are generating to help reduce the amount of space these wastes are occupying in landfills overtime.
Above all of these points, you have to love people that are living around you. This is the most important thing you have to do if you must save the earth.
When you love your neighbor you will not do any evil against the fellow, talk of murder, lying, fighting, stealing, etc. all of these brings upon us God's wrath making our earth vulnerable to His judgment.
You may be thinking that the wrong things you are doing are insignificant, but think of what results will come up when we combine that of others in other places on earth.
To save the earth you must recognize the one who created it, understand the reason why He did that, and also His guidelines for living on earth.
The earth is much more that a physical creation, the maker, God Almighty is watching over it to preserve it, you must be in agreement with this God if you want to enjoy the earth.
Have you heard of the day of creation, it is a day set aside to recognize God, if we all give this day the recognition it deserves we shall surely save the earth.